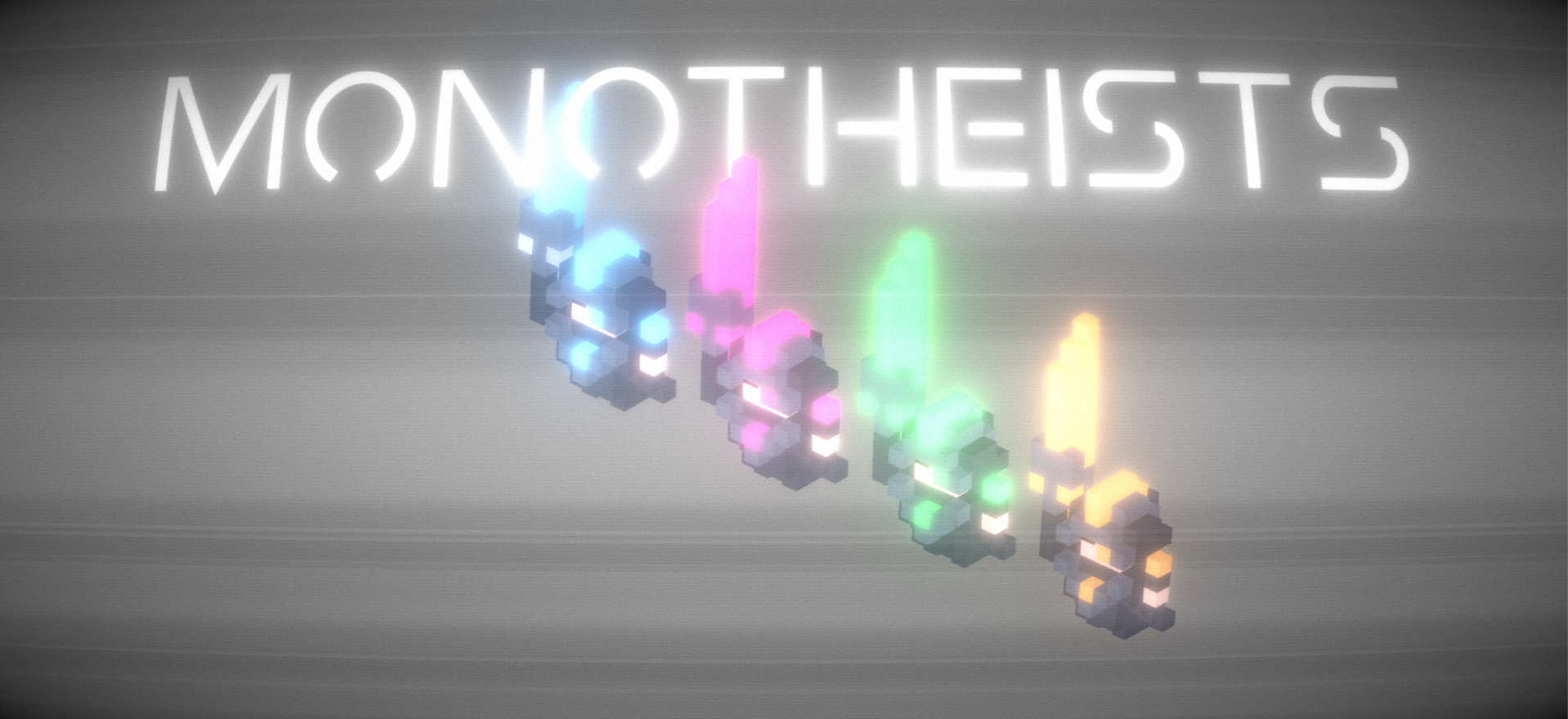 monotheists
A downloadable game for Windows
HEAJ GameJam 2017 - Good & Evil - 48h / 4 people

Templars from the future fight in an arena to show their devotion to what they believe is their own god.

monotheists is a 4-players local splitscreen multiplayer game, where your goal is to destroy your opponents base using powerful weapons.
Gather positive power by staying in the center of the map.
Gather negative power by killing other templars.
Use them to buy new weapons in your base.

Controls : [Require 2 to 4 controllers]
Left Stick - Move
Right Stick - Aim
Right Trigger - Fire
A - Buy
Made by :
Constantin Liétard
Tanguy Gringoire
Thomas Denis
Valerian Denis